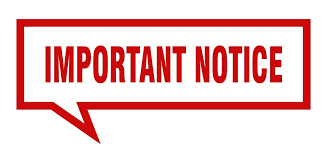 Dear Students,
Greetings from RICHM Chitwan and LCCI Global Qualifications.
We hope my email finds you well. We are writing this email with reference to the ongoing lockdown due to which students learning is hampered. We must all believe and work together to ensure learning is not stopped for our students due to this lockdown.
Considering this fact, We are sending you a link below for our students to fill, so that we can gather information to evaluate the feasibility for study from home. It will only take few minutes to complete the survey.
Survey Link below:-
https://docs.google.com/forms/d/e/1FAIpQLScF2CB6Y3bHSIeHx8F2WM-Qhc8Ba6qPGQZQc0GPK5chOrgT1g/viewform
All students of  June/July 2019 ADHM and November/December 2019 DHM and ADHM Itake, should compulsorily fill this form. After filling you can send this form  in WhatsApp/Viber/Email.  You can email at: royalcollegecht@gmail.com
Deadline to complete the survey is – 20th April 2020/ 8th Baishakh before 7 PM.
Please reach out to me if you have any queries.
Arjun Sharma
Academic Director, Royal International College, Narayangarh, Chitwan.